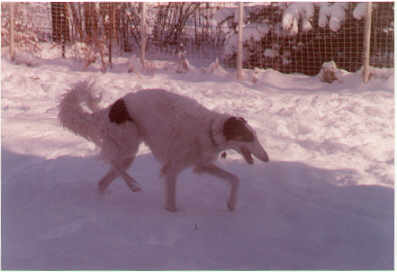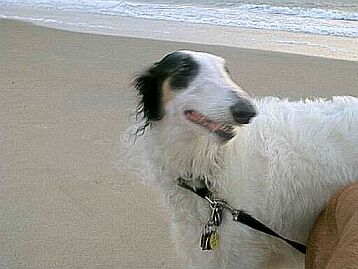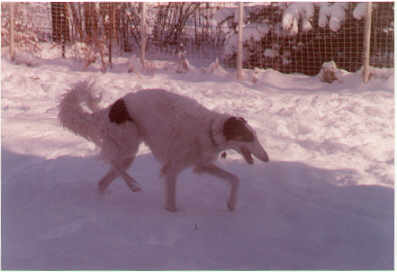 Nadya is a Borzoi who was one of 30 rescued from a horrible situation in May of 2000.  To read her whole story click on her name above.  Nadya has been here for just one year and in that short time she has made such an impession that I can't see ever living without a Borzoi.

  She was rescued May 12, 2000 and went to NBRF, the National Borzoi Rescue Foundation for the next three weeks.  She came to us on June 12, 2000.
  In October of that same year she passed her CGC and TDI tests, receiving her Canine Good Citizen certificate and is registered with Therapy Dogs International as a pet therapy dog.  She visits a State mental hospital and a Children's hospital every month.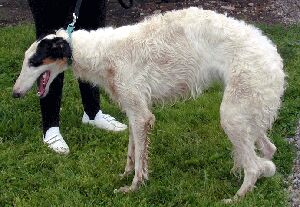 Background and graphics courtesy of:

The day of her rescue-then named "Hope"

One year later-Now Nadehzda

This page was last updated on: July 19, 2010