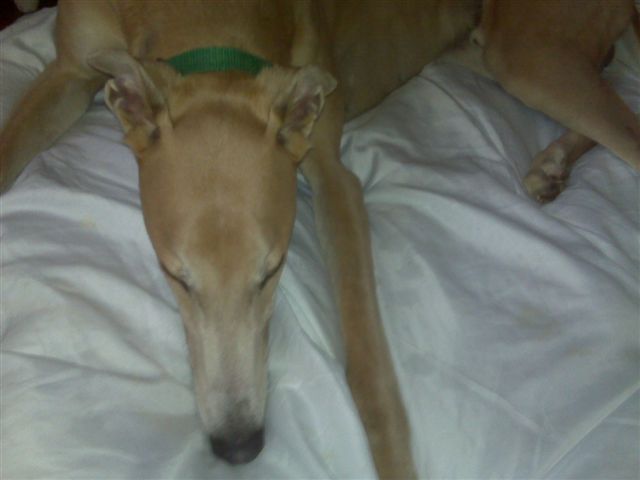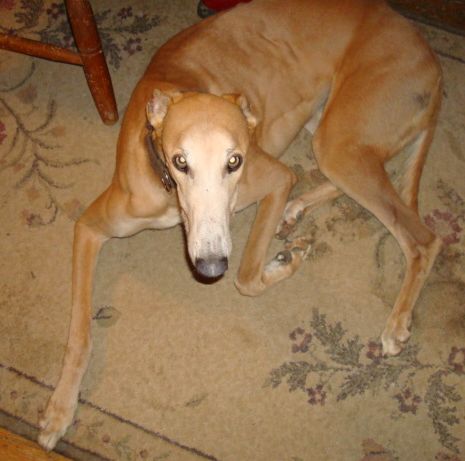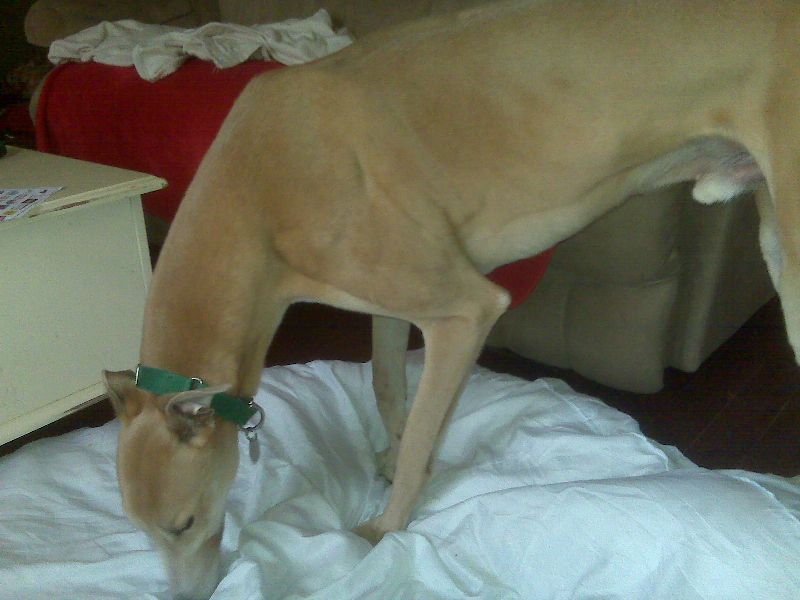 I have been waiting for a blue fawn greyhound for almost forever.  Well, at least two years when I told my greyhound adoption group (Rainbow's End) president, Ann Whitney to keep an eye out for a big blue fawn boy for me.  Last weekend, the group got dogs in and I couldn't go to help because I had a lot to do at home.  I got the call Sunday afternoon, "Your blue fawn boy is here!"  His name is 'Boss' and he's a good boy, cat safe and ready for his forever home!  I just don't like the name Boss, I'm renaming him.  So in two weeks, Tegan will be joining the Hounds of Dragonflyte as the newest needlenose!  Until then, he's staying with another volunteer, Jessica who so kindly sent me the following pictures.

I'm convinced that my dear departed Moses sent me this boy.  Check out Moses' page to see the resemblance.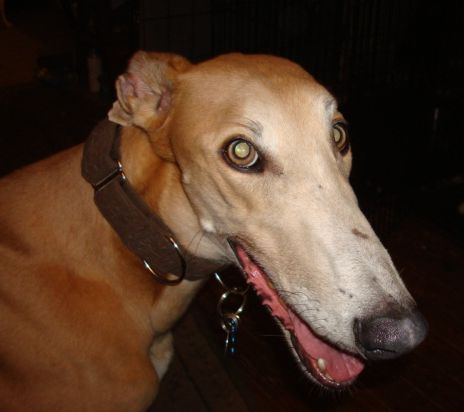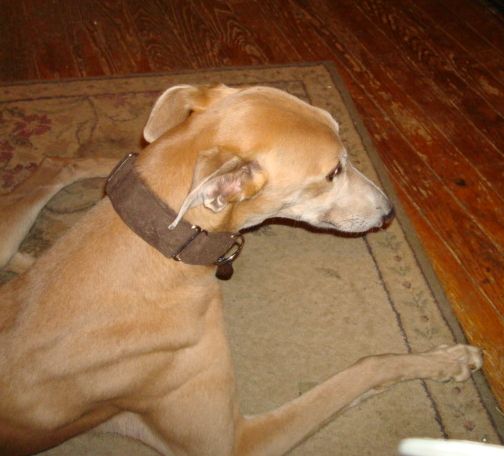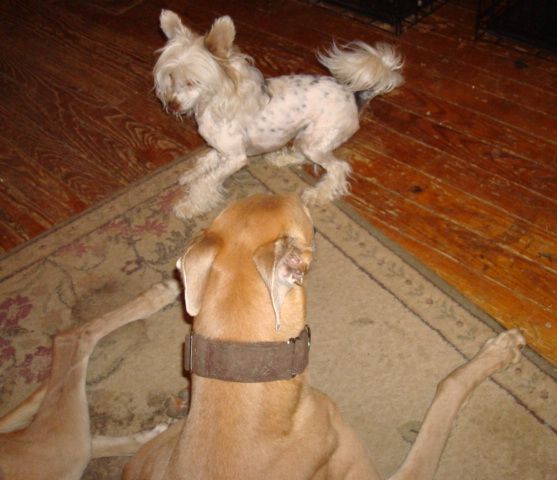 First shots in his new forever home:

Telltale signs of a blue fawn: Blue nose and gold to green eyes.

Making himself right at home on the rug behind me at the computer.  Exactly where Moses used to sleep!

Zimmie making Tegan feel right at home by stirring up some good ole play time!

I was told by my friend who volunteers for Rainbow's End as I do, that there was a couple who was looking for their first greyhound to adopt when Tegan's group arrived at the adoption group.  They apparently looked Tegan over and stated that he was "very beautiful, but it was too bad he was 'defective'."

It seemed they were talking about his broken hock.  Beauty is in the eye of the beholder, I guess.  I don't see his leg when I look at him.  He's just one excruciatingly handsome fella to me!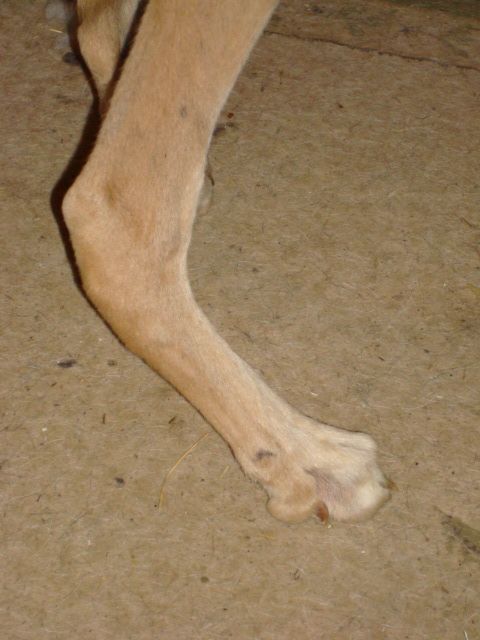 Head Over Feet - Alanis Morissette