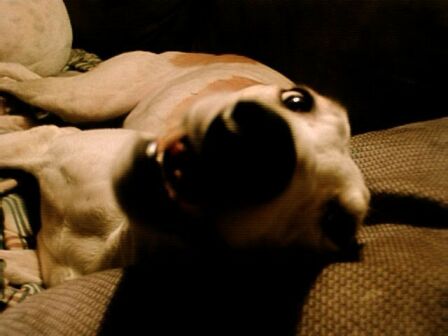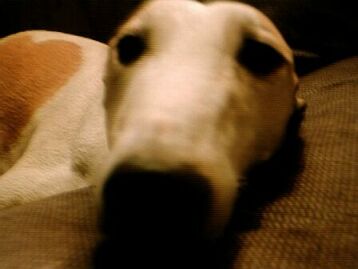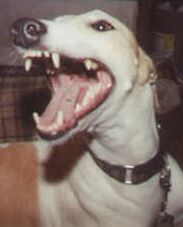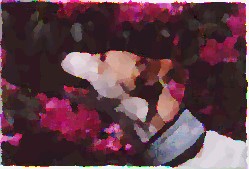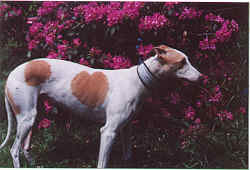 Whelped: June 1, 1997

Died: January 9, 2008

Gotcha: May 10, 2000

Sire: Anna's Special

Dam: Kin Calamity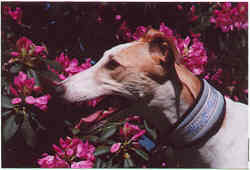 Tia was also a "bounce-back" adoption and she had been in several homes before she came here as a foster.  Of course, after being here for only a few minutes, she jumped up on Sara's lap and made herself at home.

  It took only one hour for Sara and I to decide that she was finally home forever.  No more traveling around for this little girl.  (All we had to do then was figure out how to tell Dad that we had another dog.)  That wasn't hard.  We just didn't say anything for a couple of months and let him think it was HIS idea. *Grin*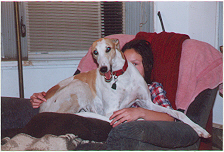 Speaking of grinning, Tia's a champ at that!  I caught her in these photos just as she opened her mouth from a huge toothy smile.  Every time she goes to see her Vet, she smiles big at him and hugs him.  He loves to see Tia come in.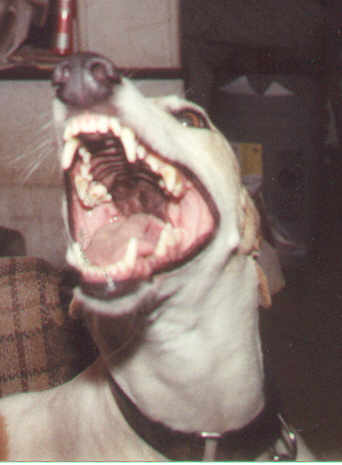 Note the heart on her side.  Our true heart-dog.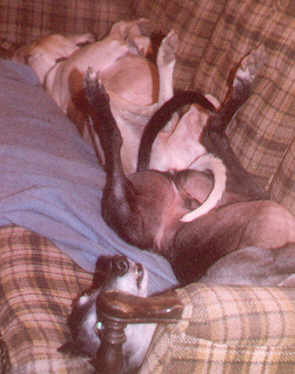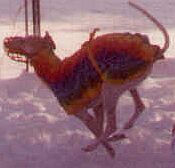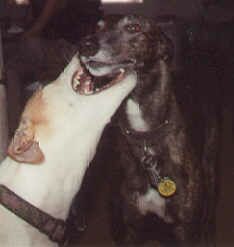 This page was last updated on: May 31, 2008

Background and graphics courtesy of: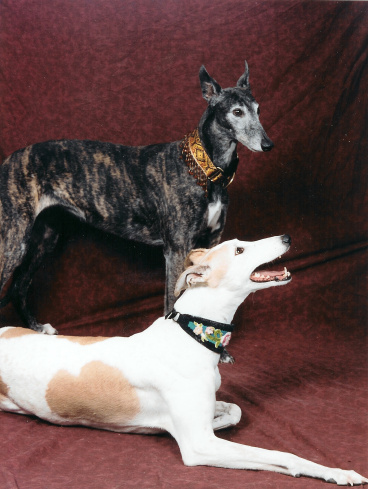 Tia and her best friend, Leonor have their picture taken at PetsMart in April 2005.

Tia is 8 years old.

In mid April 2007, my beautiful Tia was diagnosed with Hemangiosarcoma.  It had started in her spleen and already invaded her liver.  The vet gave her 3 to 4 months of quality life.  He stated that he could remove the spleen, but it wouldn't touch the cancer, only make her more comfortable.  Unfortunately, the recovery time from the surgery would take up half the time she had left.  As she is still feeling all right, I opted not to do the surgery.  When her time comes, I will do right by her.  She truly is a heart dog as indicated by the huge red heart on her right side.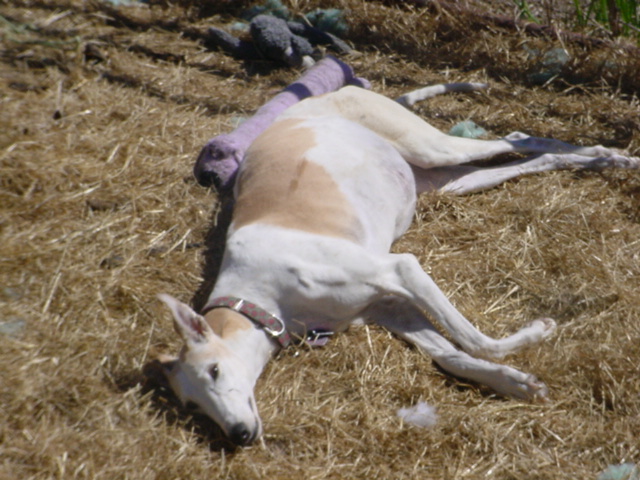 Tumor pushing everything internally outward.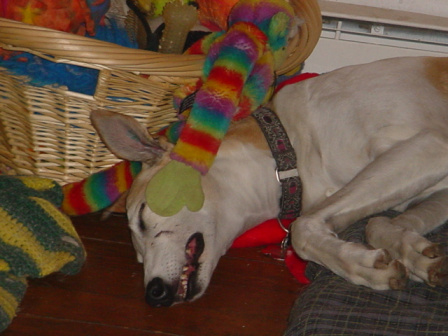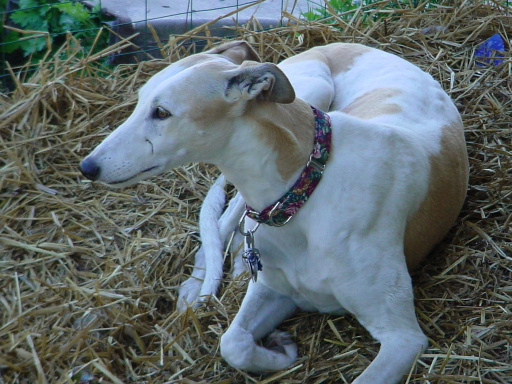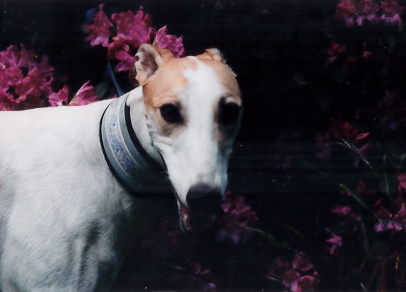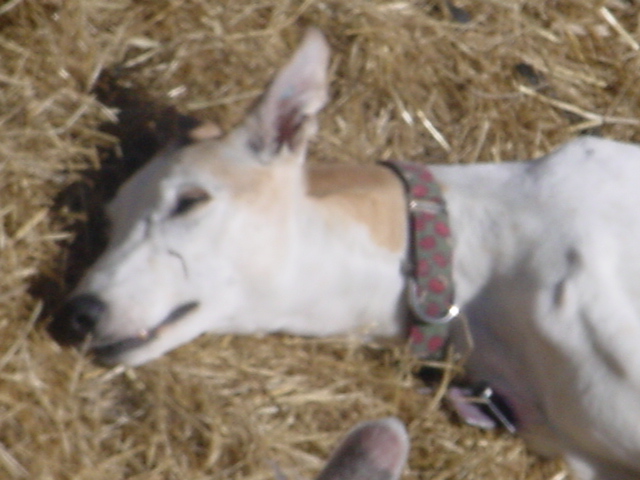 Click here for a

A letter from Mom



Click here for Tia's Eulogy