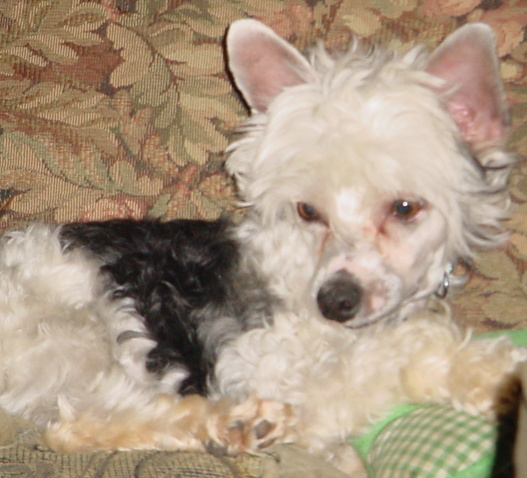 This is our little Zimmy.  He is Loki's half brother as they share the same father- CH. Six Gems Split Image.

I'm finding that there are a lot of people who don't realize that there are two varieties of Chinese Cresteds.  Most people are used to seeing Hairless CC's because of TV commercials and several movies over the last three years featuring them and because of  televised Dog Shows, but they just don't seem to see or know about these sweet little hairy charmers.  The Powder Puff Chinese Crested is as dynamic and adorable as the hairless variety and Zimmy is here to prove it!

This little guy had a rough start in life after he left his breeder, Kathleen Sullivan and Six Gems Farms.  His new owners had a problem house breaking him and took him back to Kathy when he was about a year old.

Kathy contacted me and told me about him and I just HAD to have him.  His name was Chapman-call name Chaps.  I wasn't too crazy about that so I changed it to Zim.

He started answering to it the very first day he was here! He was transported from Pittsburgh, PA to Binghamton, NY by a wonderful lady named Angela on January 13, 2007 and came to me on January 15.

He seems to have quite a few issues that I'm guessing he developed over the period he was with his previous owners.  One of them being an unatural fear of men.  And paper towels or newspaper when I hold it in my hands. (A vestige of house breaking attempts perhaps?), and he's very afraid of big dogs.  That could have caused trouble in my house as almost all of my dogs are BIG dogs!  Even big brother Loki really is a BIG brother!  He's almost twice Zim's size!   After one night in my house Zim learned that my big guys and girls wouldn't hurt him and he started settling in.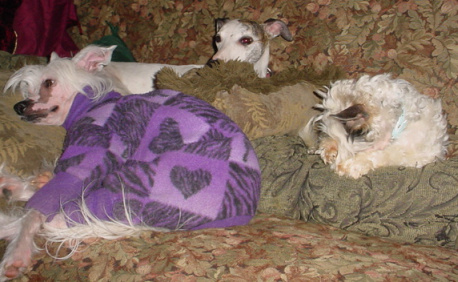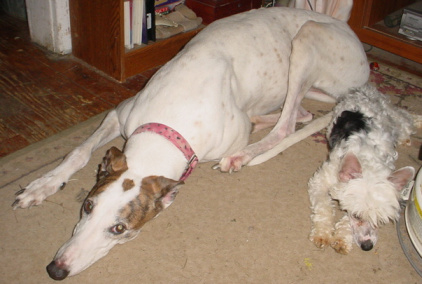 Standing on the back of the couch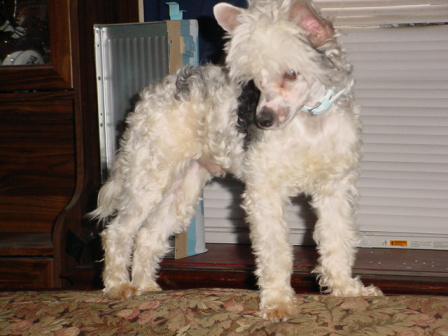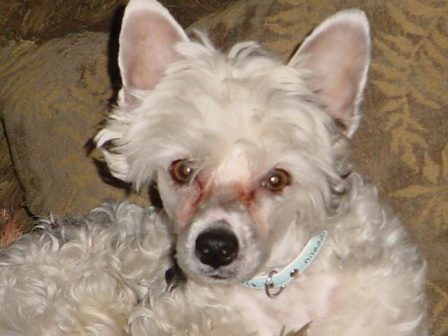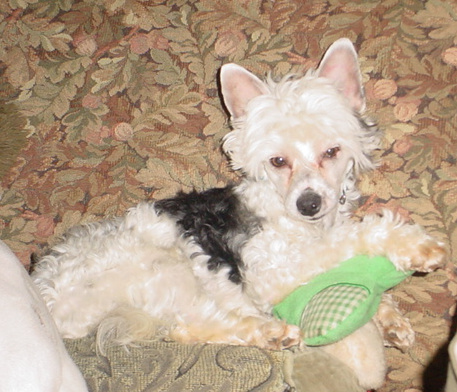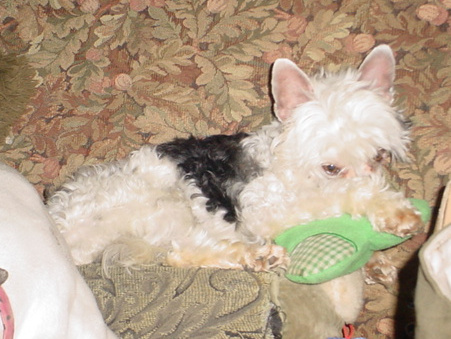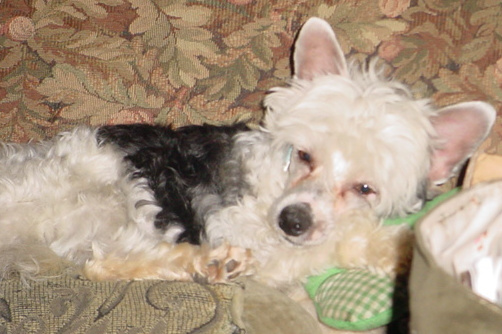 Ahh...my toy, my toy.....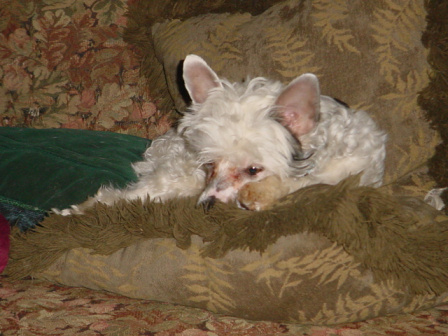 Most graphics courtesy of:

Just look at that face, will ya!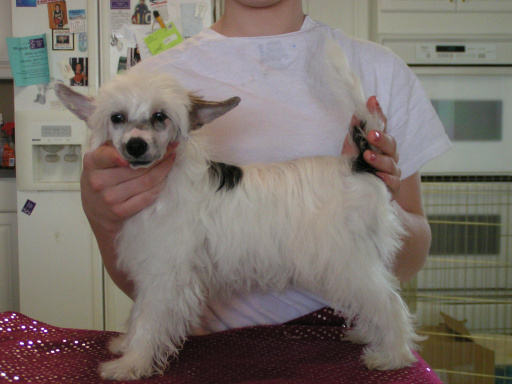 Zim as a puppy before he left the breeder for his first home.

I can't wait until he looks like this again!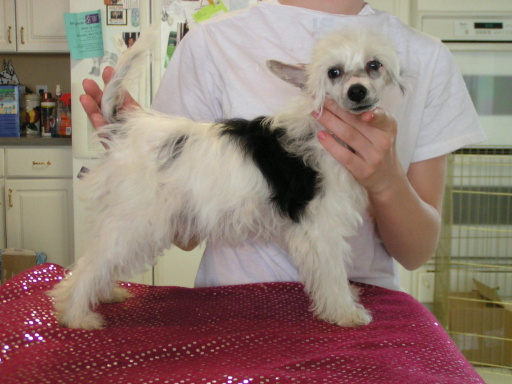 Text graphics courtesy of:

update on Zimmie-next page